A 90 minute workshop going back to basics so you can learn how to chart your menstrual cycle for awareness, alignment, and wisdom.
*If you can't make it live, a recording will be available for one week after the workshop.
The basic element of Menstrual Cycle Awareness (MCA) is charting and keeping track of where you are in your cycle. You can follow the landscapes of your physical, mental, emotional and spiritual bodies to discover patterns that are unique to you.
I will be sharing something for everyone:
If you only have 2 minutes per day, I will be sharing the basic circular cycle charting that will capture an overview of your day.
If you have 5-10 minutes, I will share a bullet journal practice to add to your cycle chart that will help you track in more detail the specific patterns you want to see in your cycle.
If you have 10 or more minutes, I will share with you my personal practice of the circular cycle charting, bullet journal charting and free writing journaling. This will give you in depth insight into the inner workings of your cycle.
Then I will guide you on how to use this information in your charts + journals to discover the ebb and flow to your unique cycle.
This is a hands on workshop where we will be doing these practices together. Bring your chart, journal, colors and a cuppa tea!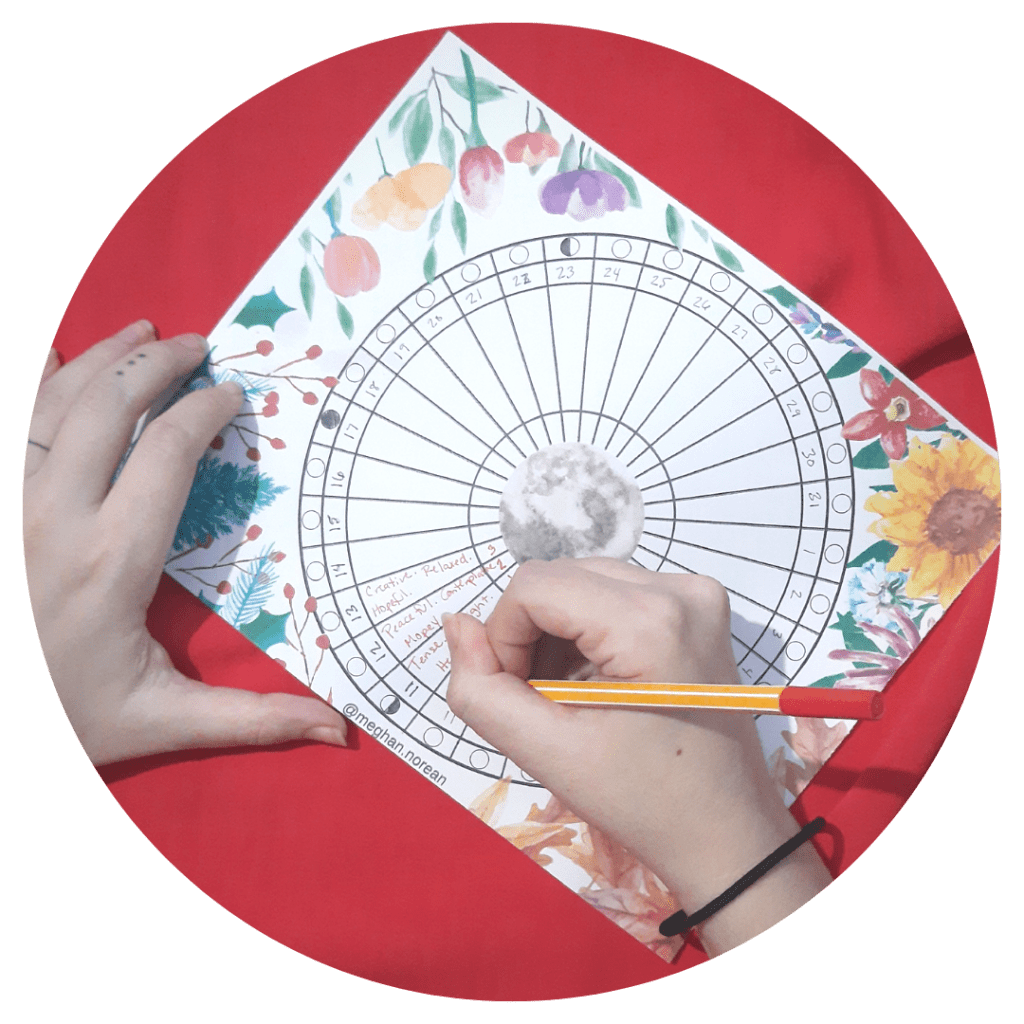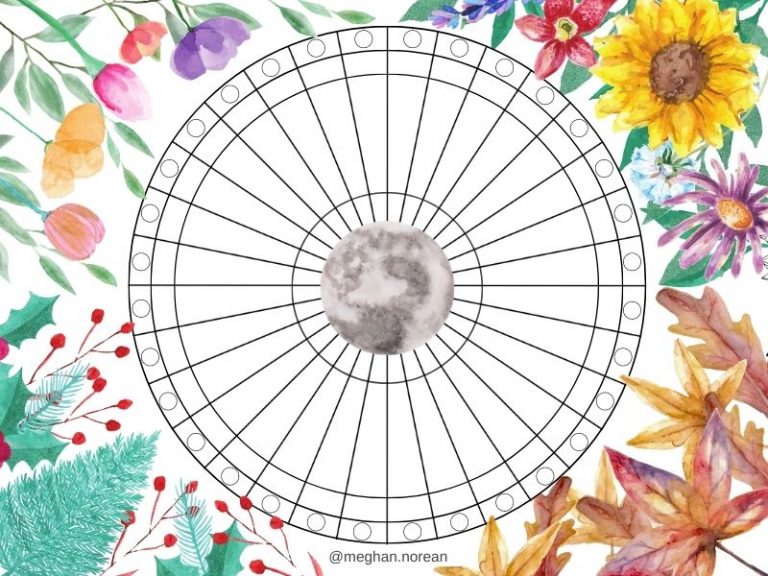 When you sign up for this workshop, you will receive this free downloadable circular cycle chart to begin your menstrual cycle awareness practice right away!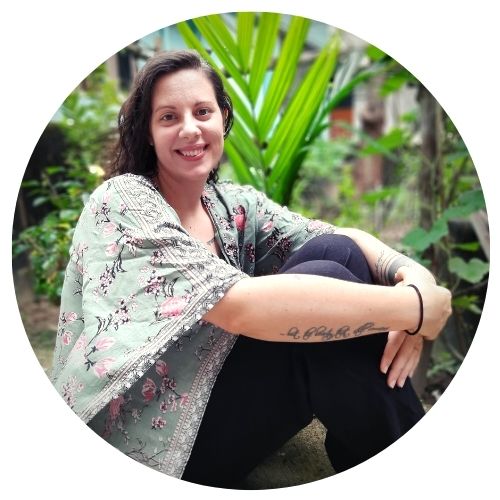 Charting with Menstrual Cycle Awareness has changed my life!
After 14 years of suppressing my cyclical nature with the hormonal birth control pill, I burnt out and lost sense of who I was. Not having the education about my body and its' cycle growing up, it wasn't until I turned 29 that I discovered my body's natural rhythm through my menstrual cycle.
Over the past 6 years I have been tuning in to my own ebbs + flows and I am continually learning more about my body and most importantly, who I am, through the practice of menstrual cycle awareness. I now know how to work with the strengths and care for the vulnerabilities that I experience in each inner season of my cycle. It has been nothing short of life-changing!
I hope you will join me to learn the basic elements of charting with menstrual cycle awareness to become conscious of your own cyclical nature. Your body is calling you home.
Sending love,
*If you can't make it live, a recording will be available for one week after the workshop.