90 minute workshop to connect with and ritualize the cycles of body and earth
The societal structures we are surrounded by are steeped in capitalism and patriarchy that drain us of our magic and power. Telling us how to go faster and push harder we are constantly battling how to be a cyclical being in this linear world and it's exhausting, right?! The Create Your Own Ritual Workshop was designed for you to unearth cycle magic in your everyday life, so that you can enjoy spaciousness and flow.
Rituals have the ability to connect you to what is most important and meaningful in your life and being. They hold the power to transform the mundane into a powerful experience, helping you recognize and reclaim that power you hold within you.
The cycles of body and earth are beautiful ritual containers to help you come into connection with your magic and power. The cycle holds the energy of life-death-rebirth, so no matter where you might find your own energy today, you can discover an alignment within the cycle. Using ritual to harness this alignment, you can unearth your meaning and purpose in the world.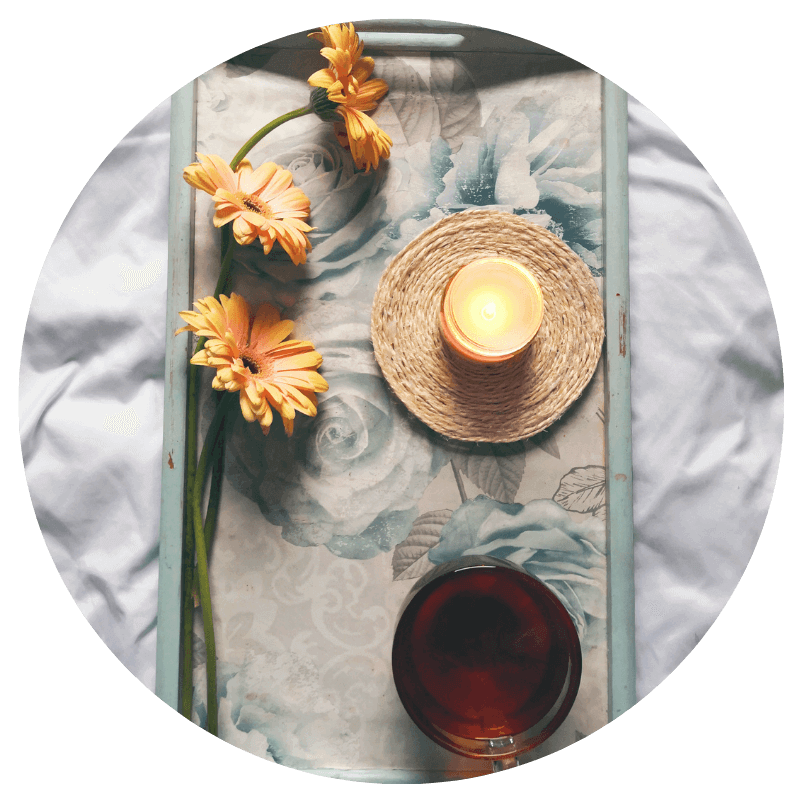 In this 90 minute workshop, you will create your own ritual to...
engage with your body and the world around you build in more intention and meaning in your life deepen your relationship with the cycles affirm the power you hold within you

catalyze an energetic shift and renewal of self Take a peek at the flow inside the workshop...
Begin with introductions and land acknowledgements
Grounding practice
Cycle Check-in
Why we create ritual and the meaning behind rituals
Creating ritual aligned with the menstrual cycle
Creating ritual aligned with the earthly seasons
Meditation practice to connect to your intention and unearth what ritual you desire to create
Guiding you through the create your own ritual worksheet
Embodied practice to seal in your intention
Sharing and Q+A
Ritual brings to life the magic within the cycle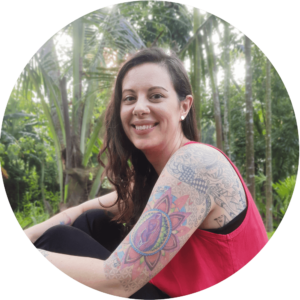 Hey all! If you are new around here, you may not yet know that I'm a cyclical living guide weaving together cycle magic for the regeneration of body + earth + community. I'm here to create sacred space as we journey into remembrance and reclamation of our power through ritual, bodyfulness, meditation and tarot.
Rituals are a means for which I understand myself and the world around me. Using my menstrual cycle and the energy of the inner seasons as a framework, I create ritual to allow this cyclical energy to permeate the meaning of my life. When I engage in ritual with my cycle, I am building a deep relationship with my body to honor the sacredness within that is mirrored in all existence. Through the container of this workshop, I hope that it will guide you to a deeper relationship with your body and the earth.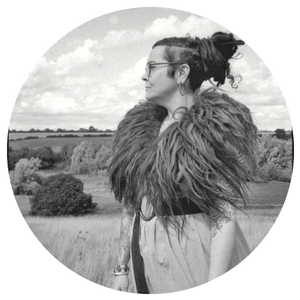 Hi. I'm Moss from Spiral Path and I facilitate community around seasonal, slow and spiritual living. I'm passionate about enabling people to break out of linear living and capitalist notions of productivity and instead find ways to live in flow with natural cycles.
Ritual puts us in a time out of time and helps us inhabit a sacred space carved out from our normal lives. This workshop reminds us all that ritual is for everyone and it can look like whatever we need it to be. For me, it helps place me in space and time in relation to the seasons. No matter what type of ritual I have the energy for, it reminds me that I am part of nature's cycles and not living a linear life despite the repetition of our daily lives and responsibilities. Ritual enables space for the sacred in all our lives.
You are invited to engage in this workshop through reciprocal generosity. Working within an anti-capitalist framework this offering is to be taken as a reciprocal relationship between you and me. I am giving you of my time, energy and wisdom as I hold this sacred space in an act of generosity, without any expectations. In reciprocity, you are invited to receive the gift of this workshop by donation or freely without guilt.
I have intentionally not put a price on this workshop, not because it is not valuable, but because value is subjective. When deciding upon the value you hold for this workshop, here are some points to consider:
Your financial means (things like basic needs met, income, investments, assets, house, car, vacations, entertainment you engage in, other expendable income)
The position and privileges you hold in society (such as race, gender identity, sexual identity, disability, socioeconomic, religion, country-based, birthplace)
Access to external support from family or loved ones
Your anticipated value of this masterclass
What value would represent a commitment for you to be fully engaged
Your desire to give back in mutual aid so that others can join at a lower rate or freely
Financial contributions made in generosity are received with deep gratitude. Generosity is an act of spirit and energy, not tied to a specific amount. Please know that your time and engagement is a gift if that is all you are able to give.
You can click below to register for the workshop and practice reciprocal generosity.