How to Read Tarot Intuitively
90 minute hands-on workshop to tap in to a new level of understanding tarot and yourself
Tarot is an archetypal language that by itself can unearth deep truths within. But if you can pry yourself away from the book that came along with your deck, you'll realize tarot has the capacity to awaken your intuition to the cyclical energies of life and how they are dancing within you.
Are you constantly faced with questions like:
How do I feel?
Am I on the right path?
Where can I fulfill my soul purpose?
What is happening in my relationship?
Where is the best place to focus my energy?
What shadows are lurking below the surface?
How can I bring in more joy to my life?
And thousands more like them…
What is the question that you are asking yourself today?
Reading tarot through the lens of your own intuition will support you to ask and answer the questions burning within you and help you move through to greater understanding. Ultimately, creating more ease, flow and connection in your life.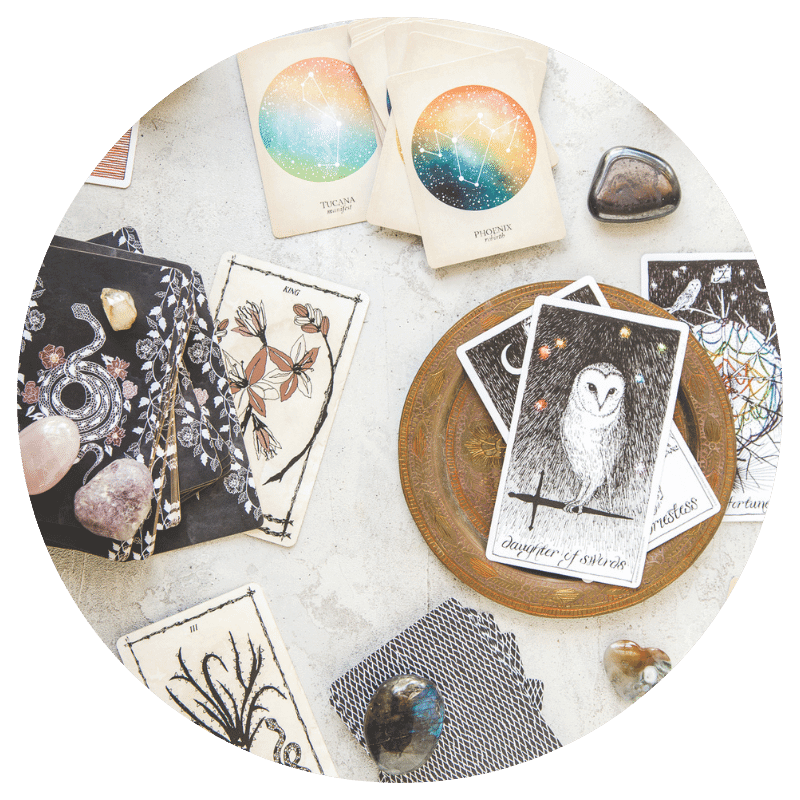 Who is this workshop for?
If you struggle to understand your intuition and want to grow in awareness
If you want to connect to your inner voice to find answers within
If you desire to have a practice that awakens insight and new pathways forward
If you want to unearth your true divine nature and purpose for this lifetime
If you are brand new to tarot and you are intrigued and curious to learn
If you have been working with tarot for years, but it feels "flat" at the moment
There is something for everyone...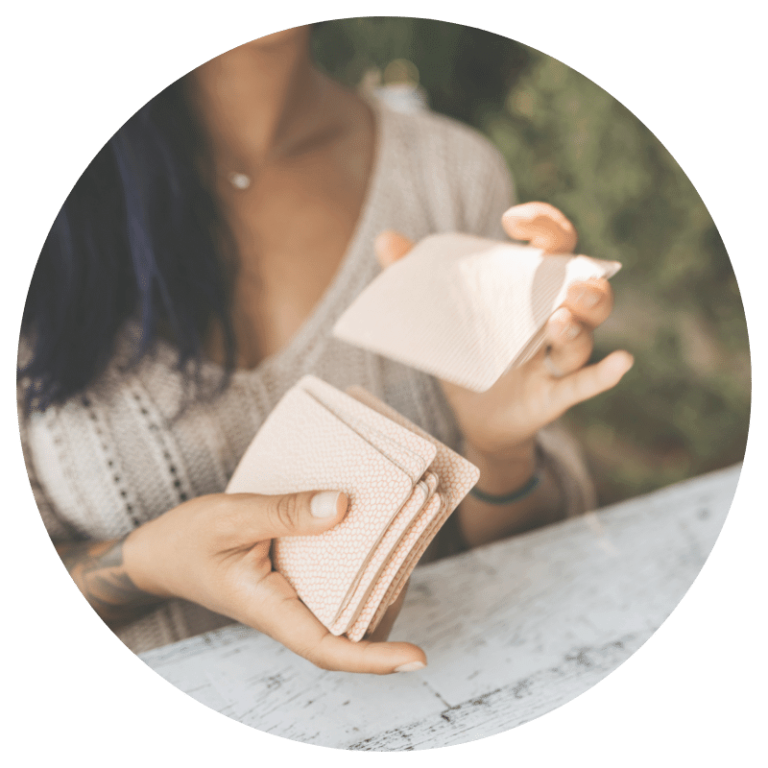 If you have just received your very first tarot deck and you are confused about how it all works and you are overwhelmed trying to learn all of the meanings. This workshop will guide you to come from a foundation of inner knowing that you can then build upon with the universal tarot symbols.
If you have been reading tarot for some time now, but you are consistently reaching for the book to look up the meaning. This workshop will support you in trusting your own understanding so the messages will be attuned to your unique situation.
If you have been reading tarot for years and feel confident in the meanings and your own intuitive interpretations. This workshop will be a fun way to see how others connect with their cards and hopefully you'll learn a new way as well.
This is a hands on workshop where we will be doing these practices together. Bring a tarot deck (or oracle deck) you want to work with (brand new or one that has been challenging you might work best), a journal, colors and a cuppa tea!
Six recorded live sessions that were held on Insight Timer in the Spring of 2022. The sessions include:
What is Tarot?
The Major Arcana: The Fool's Journey
Tarot Journey: Wands and Fire
Tarot Journey: Cups and Water
Tarot Journey: Swords and Air
Tarot Journey: Pentacles and Earth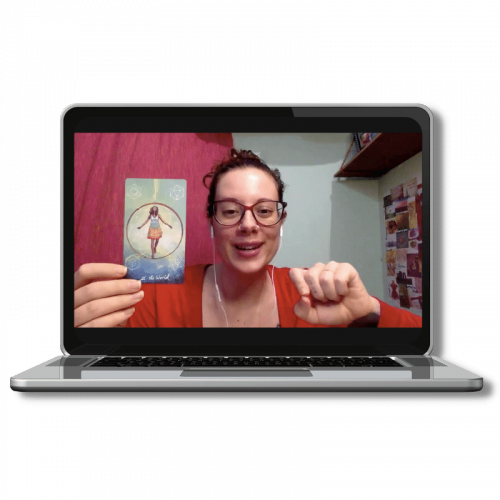 Meet Your Guide, Meghan (she/they)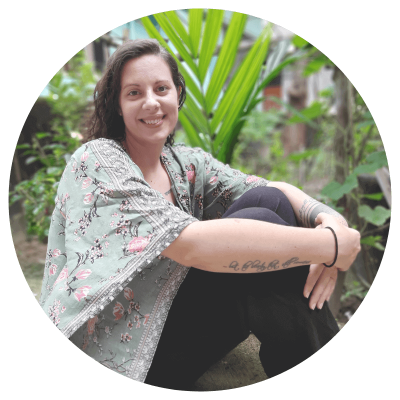 I began my tarot journey during my 2 year "dark night of the soul" that followed an existential burnout. I had lost all meaning and purpose in my life when the foundation below crumbled.
When I picked up my first deck, I was intrigued by all of the symbols and archetypal language, but I clung to the book doubting that I could make sense of it on my own. I didn't trust my own intuition because I was coming from a spiritual tradition that had always given me the answers.
Over the years, I have slowly leaned in to trusting my own intuition and gut feeling when I pull a card and now feel confident in what comes through for me (even when it is completely opposite to the traditional meaning!).
I can't wait to explore with you how to tune in to your own inner voice when you work with the cards. I know there is a world of possibility waiting within you!
Sending love,
You are invited to engage in this workshop through reciprocal generosity. Working within an anti-capitalist framework this offering is to be taken as a reciprocal relationship between you and me. I am giving you of my time, energy and wisdom as I hold this sacred space in an act of generosity, without any expectations. In reciprocity, you are invited to receive the gift of this workshop by donation or freely without guilt.
I have intentionally not put a price on this workshop, not because it is not valuable, but because value is subjective. When deciding upon the value you hold for this workshop, here are some points to consider:
Your financial means (things like basic needs met, income, investments, assets, house, car, vacations, entertainment you engage in, other expendable income)
The position and privileges you hold in society (such as race, gender identity, sexual identity, disability, socioeconomic, religion, country-based, birthplace)
Access to external support from family or loved ones
Your anticipated value of this workshop
What value would represent a commitment for you to be fully engaged
Your desire to give back in mutual aid so that others can join at a lower rate or freely
Financial contributions made in generosity are received with deep gratitude. Generosity is an act of spirit and energy, not tied to a specific amount. Please know that your time and engagement is a gift if that is all you are able to give.
You can click below to register for the workshop for free or practice reciprocal generosity.