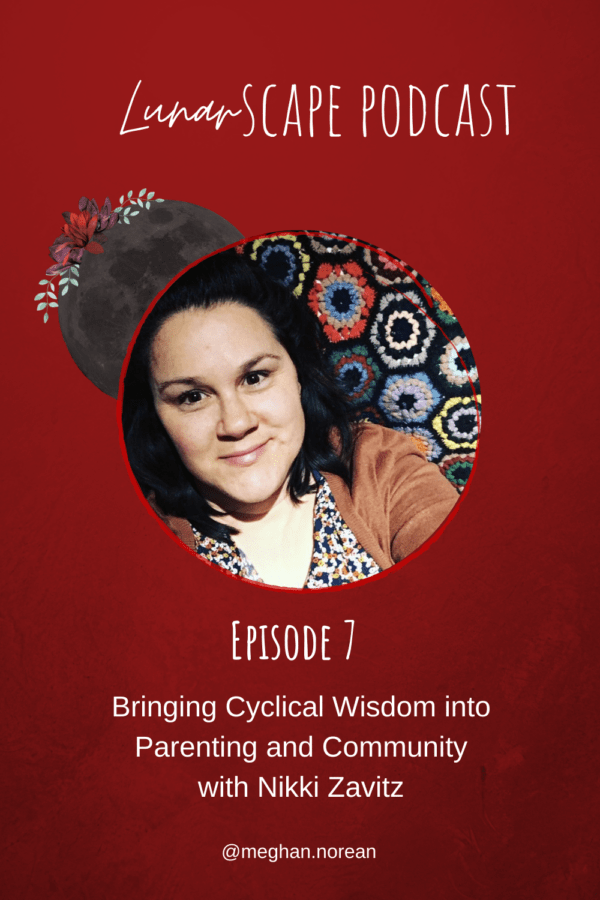 Hello revolutionaries!
How are you today? I'm cycle day 8 and still catching up on rest after a busy bleed this time around, but feeling so connected to my body and this community of after chatting with my friend Nikki Zavitz. She shared an abundance of cyclical wisdom that I know will nourish you in your own journey, especially if you are a parent or searching for a community to belong.
In this episode, Nikki and I chatted about:
our eerily similar menarche (first bleed) experiences
how talking about our menstrual cycles is healing our ancestral lineage with our mothers
how Nikki brings cycle awareness into her home with her 3 daughters and advice on how you can too!
what the word Menstruality means to both of us
what it is like to run a circle gathering and the transformation that happens in that space
how revolutionary cycle awareness is and how it is for every body regardless of gender
If any of that is peaking your interest, tune in below.
Happy Listening!
Love,
Meghan
Nikki Zavitz is a Menstruality Mentor (completed the Menstruality Leadership Aprenticeship with RedSchool in 2020) who supports womb havers in discovering the power of their menstrual cycles through workshops for all ages, courses, circles and supportive products such as Menstruality kits. She is also the founder of the Pretty River Red Tent, which is a Geodesic Dome she built in her backyard for cyclers to gather, connect, share, learn and just be in a safe inviting environment while celebrating our cyclical natures.
Nikki's Website: https://www.prettyriverredtent.com Listeners receive 15% off of everything in the shop using the code LUNARSCAPE before March 31st!
Instagram: @prettyriverredtent
Sign up for the Wise Woman Summit: https://www.sanctuari.ca/wisewomensummit
Come with me to explore what a cyclical embodied journey might look like in your life!

Hi, I'm Meghan Norean (she/her), your cyclical living guide. I am here to help you discover a sustainable + authentic way of living based on the cycles of womb + earth + moon. This is a journey of connection and community. Together we will be traversing the landscapes of menstrual cycle awareness, social justice and spirituality and how they all weave together.
Are you interested in the transformative healing power of circle gatherings and desire to have a sacred space of belonging and connection? You can learn more about the Sacred Cycles Coven, where we are weaving cycle magic into our bodies, the earth and community. There is space in the Coven for you to show up in your authentic truth and be witnessed in story and embodied ritual. Will you join us?
If you are ready to start your own journey into cycle awareness download this free inner seasons cycle chart to get started!