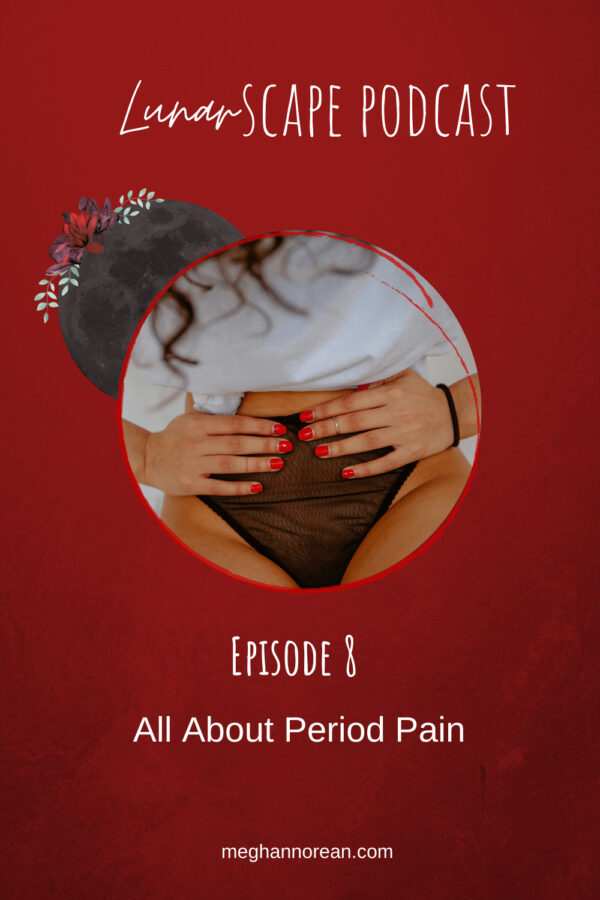 Ah, it has been a minute since I released a new episode of Lunarscape, but I'm so glad to be back! I've figured out a solution to recording with the noisy background of India and have recovered from getting Covid last month. So, stay tuned for more to come soon.
I have been talking with people in my community about their struggles with their menstrual cycle and what I can create to support them in that. If you would like to add your story you can fill out this questionnaire (there is also a giveaway for those who contribute). One of the most common struggles I heard, has been period pain.
For all of you out there suffering and wondering if it is possible to have a reduced pain or pain-free bleed, this episode is for you! Here are just some of the topics I cover in the episode:
my personal story of going from an 11/10, vomiting + fainting, to a 3/10 period pain
results from my informal Instagram poll on how others experience period pain
how to bring up period pain at work + with loved ones, so you can be supported
the two types of period pain and when to know it is time to see your health care provider
some practical tips to try to relieve your pain
how striving for the "perfect pain-free period" could be harmful
turning the story around and being grateful for the pain
If you are looking for a supportive community to know you are not alone in your cycle experience and have resources at your fingertips to find relief from period pain come join us in the Sacred Cycles Coven!
PS…If you want to read about the cycle news in this episode go here.
Come with me to explore what a cyclical embodied journey might look like in your life!
Hi, I'm Meghan Norean (she/her), your cyclical living guide. I am here to help you discover a sustainable + authentic way of living based on the cycles of womb + earth + moon. This is a journey of connection and community. Together we will be traversing the landscapes of menstrual cycle awareness, social justice and spirituality and how they all weave together.
Support Lunarscape on Patreon and share with your community below!
Looking for more cyclical magic? Sign up here to receive a free meditation + cycle chart to begin your journey today!