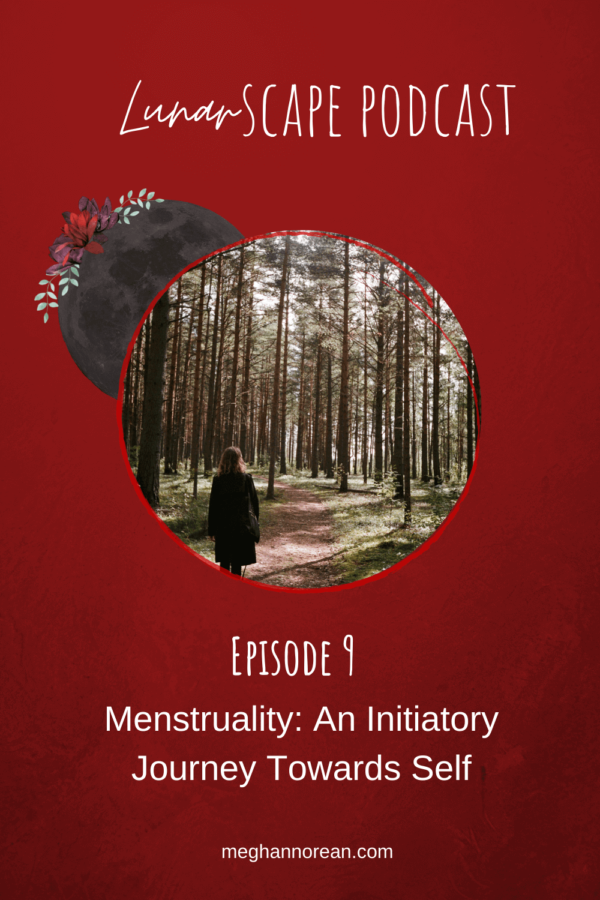 Today's episode is going back to the foundations of this work with menstruality. I am sharing the origins of menstruality, what it means for you and how you can consciously follow this initiatory journey.
I am also sharing with you an update of how opening up to more pleasure in my life these past few weeks is changing the way I am approaching this work. Which will hopefully be resulting in shorter uncut, but more consistent episodes from here on out. I realized I had been putting too much pressure on myself to try and be perfect and research extensively to give you an hour long podcast. I am so thrilled to take that pressure off of myself and move with more ease and flow. I hope you all appreciate authenticity, because the episodes from here on out will be more unedited reflective style ponderings that I will pose to you like we are sitting on my couch, drinking tea in deep conversation.
As I re-align with my energy and showing up in this space, I thought it would be wise to go back to the basics and have a few foundational episodes in place. These will be the ground upon which we grow from here. And I don't think there is a better place to start than with menstruality.
Menstruality, coined by Jane Catherine Severn, is a word that describes the initiatory journey that cyclical beings go on throughout our lives. It marks the rites of passages we go through, from our first bleed to our post menopausal years, and how these passages initiate us into deeper awareness of our true divine self.
If you love the idea of bringing a psycho-spiritual awareness to your cycle, then this episode is for you! Here is the outline of the episode:
my personal update of practicing pleasure first and how it is changing my work + life
an update on my intention moving forward with Lunarscape
what is menstruality?
the big initiations we go through on the journey of menstruality
how the path of menstruality will unearth your power + wisdom
how to bring menstruality into your consciousness with menstrual cycle awareness
why it is important to be conscious of menstruality
If you are looking for a supportive community to help you become aware of this menstruality consciousness, come join us in the free Cyclical Living Community!
Come with me to explore what a cyclical embodied journey might look like in your life!
Hi, I'm Meghan Norean (she/they), your cyclical living guide. I am here to help you discover a sustainable + authentic way of living based on the cycles of womb + earth + moon. This is a journey of connection and community. Together we will be traversing the landscapes of menstrual cycle awareness, social justice and spirituality and how they all weave together.
Support Lunarscape on Patreon and share with your community below!
Looking for more cyclical magic? Sign up here to receive a free meditation + cycle chart to begin your journey today!